The Saint John of Damascus Society has as its mission statement, "Revealing Orthodox Christianity through its sacred music". What that means is that we look for opportunities for outreach to the general public through musical means, and the Psalm 103 Project is an attempt to do just that. Let me explain.
Hal Sabbagh, the president of our Executive Board, is an electrical engineer with a PhD. He's a scientist by any definition of the word; he's also, I can tell you, a very faithful man. He, along with our vice-president Vicki Pappas, had a big hand in starting the Orthodox parish here in Bloomington, Indiana and building it into what it is now, and he is one of the cantors from whom I've learned a great deal about what it means to pray while you sing. For Hal, there is no inherent conflict in being a scientist of faith; "When I'm working out an equation," he's told me before, "I'm talking to God in His own language."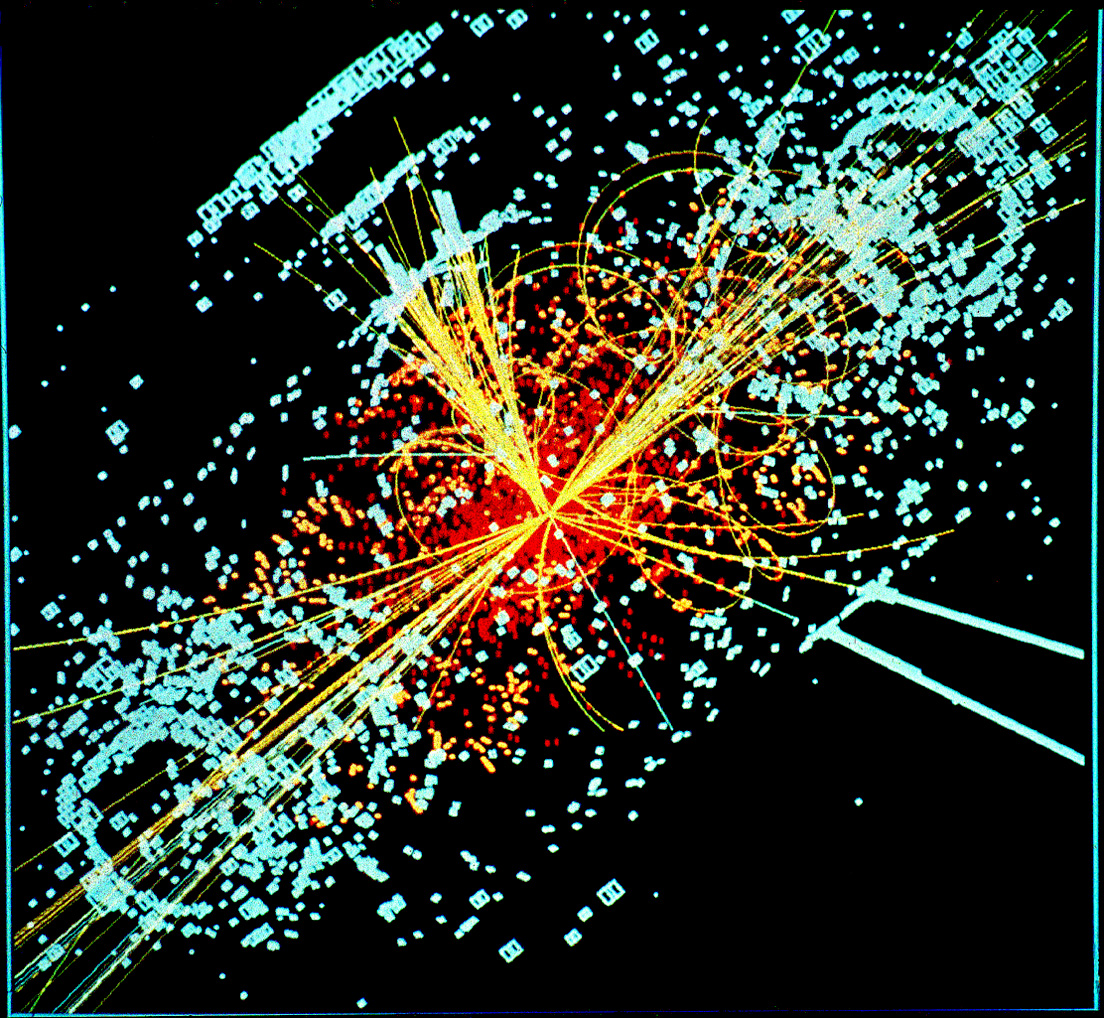 In July of 2012, Hal was very excited about CERN's discovery of the Higgs boson, the "God particle". We were having one of those conversations that was about everything all at once, including things like what he wanted inscribed on his casket (which I won't say, specifically, but it's very much in keeping with the kind of man he is; I just told him, "Hal, as far as I'm concerned, you're going to live forever, but I'll make sure that it happens"), when he brought up the Higgs report. "You see," he said, very intently, "I think Orthodoxy has something to say about this through our liturgical music. What would be the hymn that could be relevant to this kind of thing?"
I thought about it, and what I came up with was the Vesperal psalm, Psalm 103 (104), with all of its language of God's glory being revealed in Creation, like in these first few lines:
Bless the Lord, my soul! O Lord my God, you have been greatly magnified. You have clothed yourself with thanksgiving and majesty, wrapping yourself in light as in a cloak, stretching out the heavens like a curtain, roofing his upper chambers with waters, placing clouds as his mount, walking on the wings of the wind, making spirits his Angels and a flame of fire his Ministers, establishing the earth on its sure base; it will not be moved to age on age.
There are many different musical versions of Psalm 103 used in the Orthodox Churches of North America, with Fr. Sergei Glagolev's setting certainly being an old favorite for a lot of people (and rightfully so!).
I had also been listening a lot to the Cappella Romana disc Mt. Sinai: Frontier of Byzantium, which starts off with a haunting reconstruction of how Psalm 103 would have been sung in Palestinian practice, followed by the current Byzantine practice of singing the Anoixantaria, the verses starting with "When you open your hand all things will be filled with goodness…", in a slow, melismatic texture.
I mentioned some of the verses from the psalm, and Hal got very excited. "Yes," he said, "that's exactly what we're looking for. Could we commission a setting of it? And if we did, how could we use it as a way to talk about science and faith?"
Well, sure, we could, I said… but as I thought about it more, I realized that if we were interested in using such a piece to reach a wider audience on a theme of contemporary significance, there was something that we could do that might be more intriguing.
As Hal and I talked, and as the rest of the Executive Board got in on the conversation, the vision that emerged had progressed far beyond simply commissioning a setting of Psalm 103. Rather, what we said we wanted to do was to get a group of currently-active composers in various idioms of Orthodox liturgical music to collaborate on a long-form setting, with each being responsible for a section of text that will be set in their own idiom. Then, to get a high-quality recording made of it. Then — and this is the part I'm personally really excited about — commission a film to accompany the recording, with the concept being that this great Psalm of Creation will accompany a montage of images of Creation, from the Higgs boson to the great galactic clusters, and everything in between.
We made contact with our composers, a wide-ranging company of different styles, training, and experience. I think they all said the same thing to us initially — "ARE YOU OUT OF YOUR MIND???" But then, they admitted to being intrigued by the challenge of employing different traditional compositional styles in a collaborative and creative effort.
How do we get started then? the board asked. Talking about it, we agreed that we needed to tackle this in stages, and if we played our cards right, each stage would feed into the next one. So, stage one, we need to commission the composition itself, and get it published. Once we have that, we can use that product as a stepping stone into getting it recorded by a professional vocal ensemble who will be able to handle the different musical idioms that will be represented. The final stage will then be to commission the film.
Through a Kickstarter campaign, we funded the commission, and we were able to bring all of the composers here for a working weekend in October of 2013. We also put on a public presentation about the project called "Networks of Echoes: Collaboration, Community, and Creativity in the Musics of Eastern Orthodox Churches", in which each composer talked about how they saw the collaboration and what they each brought to the table, plus there was an excellent twelve-piece choir on hand to sing representative musical examples of what each of them was doing. The evening culminated with a panel discussion about the project with questions from the audience.
In June of 2015, the score was completed, and we are working with Musica Russica to publish it. Even more exciting, we are planning to have Cappella Romana premiere and record the piece during their 2018-2019 season. We are also starting to have conversations with filmmakers about the third phase, and we're intrigued by the possibilities those chats are suggesting. The Psalm 103 Project is moving forward, glory to God!
With your help, and a lot of faith, the Psalm 103 Project will be an exciting contribution to the repertoire of Orthodox choral concert works in English, and it will also be much, much, much more than that. Please consider giving to the Saint John of Damascus Society in support of the Psalm 103 project. The Saint John of Damascus Society is incorporated as a non-profit in the state of Indiana and is a tax-exempt charity under 501(c)3 of the federal tax code, so all donations are tax-deductible to the extent allowed by  law. Click here to find out how you can help.
Thanks for your time, and keep in touch!
Richard Barrett, Artistic Director