The Psalm 103 Project
HEAVEN AND EARTH CD RELEASE OCTOBER 14, 2022 – NOW AVAILABLE FOR PRE-ORDER!
HEAVEN AND EARTH PERFORMANCES IN SEATTLE AND PORTLAND – OCTOBER 14-16 2022!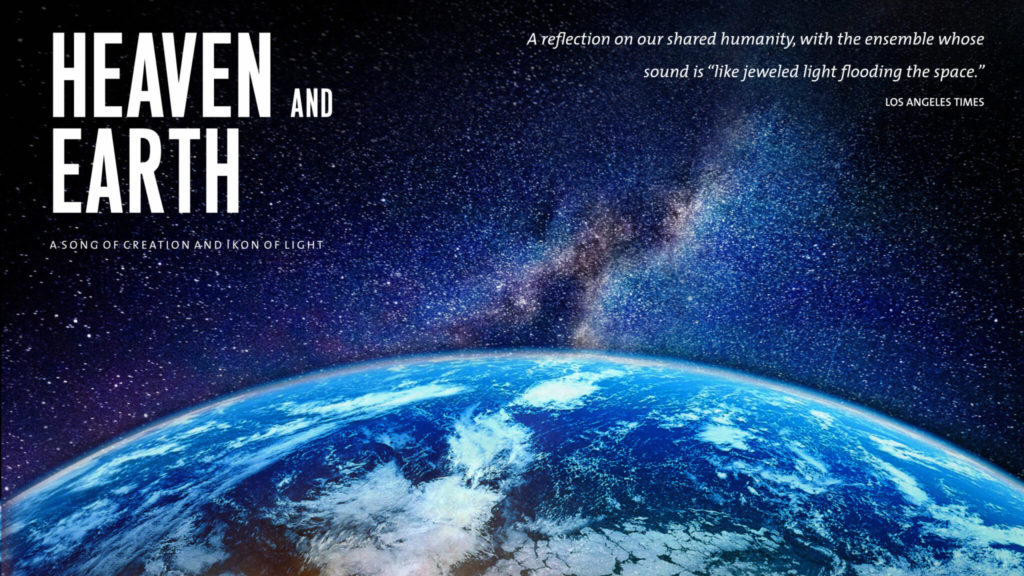 HEAVEN AND EARTH VOCAL SCORE NOW AVAILABLE FOR PURCHASE FROM MUSICA RUSSICA!
CONGRATULATIONS TO KURT SANDER, WHOSE DIVINE LITURGY OF SAINT JOHN CHRYSOSTOM HAS BEEN NOMINATED FOR THE 2020 GRAMMY FOR  BEST CHORAL PERFORMANCE!
Cappella Romana premiered Heaven and Earth: A Song of Creation (Part of The Psalm 103 Project) at their Seattle and Portland performances on October 12, 13, and 14 2018 (LINK).
"…an electrifying, bristlingly intense superabundance of laser-beam monody and weird florid counterpoint in the Eastern Orthodox style…"
Please support The Psalm 103 Project with your tax-deductible gift by clicking here and giving through PayPal (LINK).
The Psalm 103 Project is a big idea: that a setting of the Vespers psalm, collaborated on by six different Orthodox composers, will be performed and recorded by Cappella Romana, and then be used as the basis for a film project that will be an Orthodox meditation on science and faith.
Our Composers
The six composers commissioned to make the Psalm 103 project a reality are: